SCIENCE FAIR IS BACK WITH A BANG!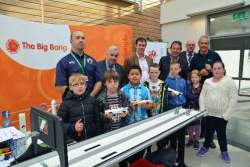 One of the UK's leading science fairs for children takes place on Wednesday 18th October.
Big Bang @Pembrokeshire takes place at Fab Lab Pembrokeshire and the Bridge Innovation Centre, Pembroke Dock.
It's the third time the centre has hosted the event.
The fairs are part of a national programme of events and activities that get students excited about science, technology, engineering and maths (STEM).
In Wales they are run by the Engineering Education Scheme Wales.
Big Bang allows pupils to take part in various hands-on STEM activities, workshops and stage shows and gives them the chance to speak to professional engineers and scientists who give their time to inspire the next generation.
Pupils will be able to enjoy science shows like 'Music to your ears' and 'It's only Water' as well as meeting Dr Beynon from Dr Beynon's Bug Farm who will be introducing some creepy crawly friends.
Schools can also build and set off air rockets; build and race an F1 car in the Schools Jaguar 2D challenges, visit the Night Sky Planetarium and Bioluminescence show domes, program Microbits, experience Virtual Reality and more.
"We are delighted to be welcoming back Big Bang for the third year running and are looking forward to inspiring the pupils with some new workshops," said David Thomas, manager of the Bridge Innovation Centre. 
"The pupils will be fascinated with what's on offer.
"Music to your Ears is a simple science show that tells us about the science of sound while they'll be able to witness the versatility of water first hand as they squash, freeze and heat it to do all sorts of things.
"They may get a little wet, but the event is going to be better than ever," he added.
Big Bang Pembrokeshire is a partnership between Engineering Education Scheme Wales, Pembrokeshire County Council, Fab Lab Pembrokeshire, the Darwin Experience and Aberystwyth University.
School workshops can be booked via http://www.stemcymru.org.uk/the-big-bang-pembrokeshire/
For further information, contact Hywel Gibbs, Press and PR Officer, on 04137 775855. The Council's press releases are also available on the Authority's website: www.pembrokeshire.gov.uk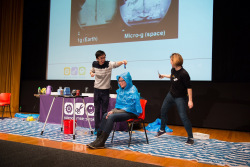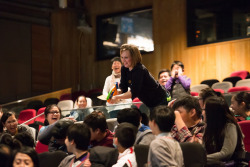 ID: 159 Revised: 28/9/2017